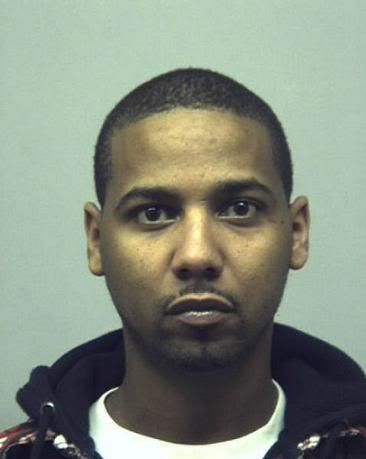 Rapper Juelz Santana was taken into custody late yesterday on drug and gun charges in Bergen County, NJ, just weeks after his studio was raided for drugs. Details inside…
MTV reports that the arrest stems from a 10-month investigation by the Bergen County Prosecutor's Gang Unit, in which they raided Juelz' studio and confiscated 2 handguns an d 17 bags of marijuana and drug paraphernalia.  According to authorities Juelz is a reported member of the Bloods street gang.
Juelz was arrested late yesterday and charged with 4 counts of narcotics and weapons offenses with bail set at $125,000 and no 10% option.   Juelz' brother Twin posted his bond and spoke about the arrest:
"We are hopeful that my Brother will be released tonight," he said in a statement. "He is just being processed through the system right now. I posted his bail earlier today. All computers are currently down at the Prosecutor's Office."
Wow no 10% option? They really have it out for Juelz and I can't help but think that with all the sick crimes being committed everyday in America, law enforcement officials have begun to make it a sport to target rappers.  I can't do anything but keep it real and those charges are just a way to get the Bergen County Prosecutors Office in the news.  Please…all these kids dying in the streets and they're worried about Juelz and his weed or better yet his choice (maybe poor choice) of friends a.k.a. gang affiliation?!  And I'm not saying this just because I love Dipset
. Seriously these cops need to get their priorities together if you ask me. OK rant over.